Case studies
Concrete and real cases of how we have solved the IT security and infrastructure problems of some of our customers.
Verdevero
Company type
Fast growing company ideating,  producing and selling directly ecologic detergents
Collaboration type
Architecture setup and building an infrastructure able to sustain peaks of users on the website, while maintaining high web security standards. We built as well internal access to several backends, data base clusters, load balancers and multi level back up capacities.
"Thanks to the new server and infrastructure we suddenly doubled the conversion rate!"

Fabrizio Zanetti – Founder and CEO of VerdeVero
Psyta
Company type Psychology blog Collaboration type Set up the architecture and created an infrastructure able to sustain increasing blog traffic. We raised the security level and created a backup system. We also provided consultancy on digital choices to optimise performances while controlling costs.
"Excellent sys admin capabilities supported by precision and punctuality!"

Daniela Mascaro – Founder of Psyta
Equidam
Company type Dutch fintech startup offering company valuation software Collaboration type We built  a new infrastructure from scratch, including the creation of several Virtual machines, load balancers, backup strategy with a strict security layer. Working together with the company allowed us to build a tailored solution which was manageable by the final users.
"Working with Marco, Webristle founder, allowed us to grow our business safely without incurring in costs we could not sustain"

Francesco Contin – CTO of Equidam
All in Team
Company type
Young and Dynamic company building ERP and innovative solutions in the field of Big Data and Business Analytics
Collaboration type:
Creation of a dedicated, safe and efficient email service able to service all the employees with autonomy and flexibility.
"I would definitely recommend Webristle for their professionally, customer service and speed in reacting."

Fabio Carlo Balloni – Delivery Manager of All in Team
Power Technology
Company type
Leading company in the area of components for the industrial sector, specializing in electrodes and electrical parts on the Italian and foreign market
Collaboration type
Implementation of a companywide encrypted cloud storage with the goal of simplifying internal processing with access control for company collaborators and backup system.
"Webristle is a solid support for our company, not only for the good work but also for the professionalism."

Edoardo Buttinoni –  CEO of Power Technology
Legal Firm
Company type
Italian legal firm for which due privacy and security anonymity is maintained.
Collaboration type
Decrypting and data recovery after Wanna Cry attack (with bitcoin ransom). The attack completly block the firm work, which has been recovered with a new infrastructure able to prevent attacks, covering as well email and internal ERPs.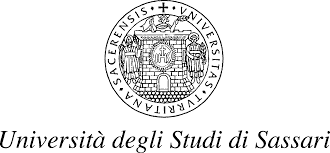 University of Sassari
Company type
"Leis Curitiba" project, for supranational scientific cooperation in the field of "municipal codification" of the Faculty of Law of the University of Sassari

Collaboration type:
Change and relative migration of servers, with consequent reconfiguration of the entire environment including permissions and paths on the new hosting service
"We carried out the project in a very short time. I absolutely recommend Webristle to work alongside an IT team for security and infrastructure"

Pietro Paolo Onida – Professor of the University of Sassari
Mosaico Coworking
Company type
Innovative space in the heart of Valencia for companies and professionals, providing not only coworking services, but also additional services, such as websites and WordPress classes

Collaboration type:
Server migration, site performance improvement, and server configuration with SSL certificates provision to make the most of their capabilities.
"Before contacting Webristle, we used a provider with a very complicated interface and every new site we added the performances were deteriorating: Webristle made our life easier!"

Roberta Lo Porto – Co-Founder of Mosaico Coworking
Tax and Advise
Company type
London-based company that operates on different European and non-European markets with multiple locations to provide consulting, strategy and business management services aimed at the internationalization of its customers' business.

Collaboration type:
The company needed to be able to communicate quickly and securely with its customers and optimize the business productivity of its consultants by avoiding the use of email as much as possible, and to do so safely. Webrsitle provided the software development but most important the secure system in which all document transfers and communications are protected by SSL certificates and firewall rules to ensure the highest level of security.
"I would recommend Webristle to any company because they are not a simple agency that sells you a product but they advise you and have ideas for the success of your company, they accompany you in the improvement process that you want to operate by being by your side not as a simple supplier but almost as if they were of your internal consultants, precise and professional."

Ferdinando Fusaro – Director Tax and Advise
If you need help for a project, an urgent issue or also if you are simply curious to know more about our services, contact us!